TECHNOLOGY PROFILE
CASSAVA CHOCO COOKIES WITH OATS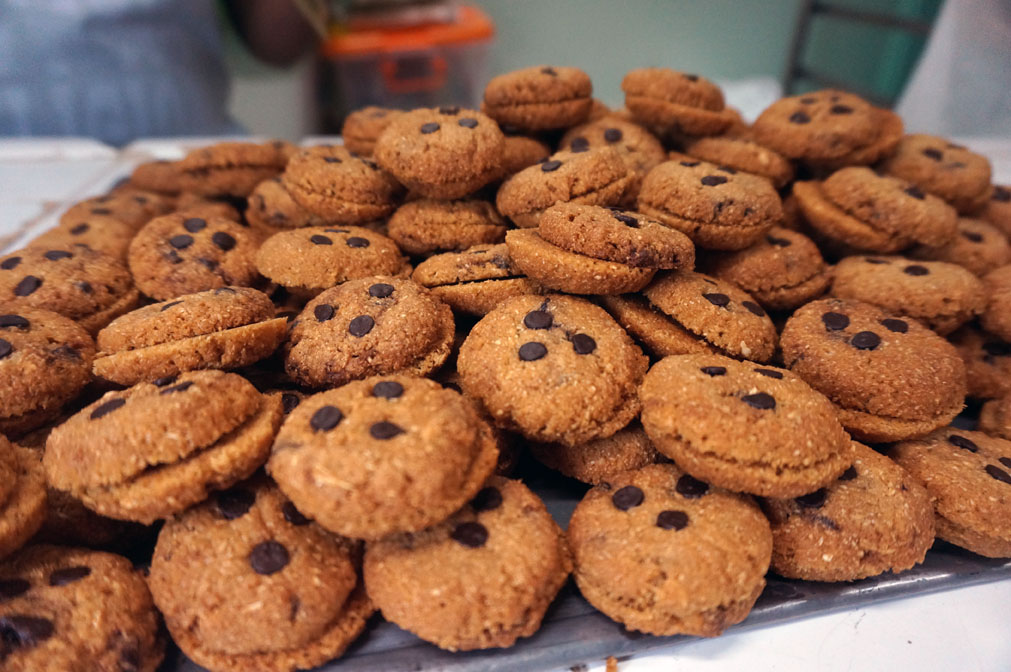 About the Product

Cassava choko cookies are healthy bakery products developed by Philippine Root Crops & Training Center (PhilRootctops). Its raw ingredients are made of dried cassava grates with health attributes like low glycemic index, glutten-free, high in dietary fibers and minerals. Another raw material for this product is its chocolate and oats which add up flavor to the product. The product is made of dried cassava grates.

Health Benefits

Helps you lose weight
Good for your digestive system
Prevents cancer
Good for the eyes
Strengthens immunity
Boosts energy and improves brain function
Beneficial for nerve health
Maintains health muscles
Lowers blood pressure
Makes you less prone to diseases

Financial Benefits

Monthly output 

(Approx. 360 packs/day) P 7,920.00

Total Cost (Year 1): P 1,955,369.00

Cost per pack: P 20.57 (Including other expenses)

Payback Period : 1.9 years

Interest Rate: 12%

NPV: P 1,124,988.00

IRR: 41%

 
BANANA CHIPS
About the Product

Banana Chips are slices of unripe cardava bananas that are deep fried or dehydrated to become crispy, coated with sugar, salt or spices. It is a healthy snack which is an alternative to potato.

Health Benefits

Rich in  Fiber
Rich in  Potassium
Vitamin C
Carbohydrates
Digestability
Good for our heart
Good for your skin
Helps you fight cancer
Helps stomach pain, heartburn and cramp

Financial Benefits

Monthly output 

(P 2,200.00) @ 100 grams/pack

Total Cost (Year 1): P 925,428.60

Cost per pack: P 35.05 (Including other expenses)

Payback Period : 1.8 years

Interest Rate (assumed): 12%

NPV: P 833,735.00

IRR: 48%
TAKUDO CHIPS
About the Product

Takudo Chips are slices of Takudo that are deep fried or dehydrated to become crispy, coated with sugar, salt or spices. This is an alternative to potato chips.

Taro root is a starchy root of vegetable originally cultivated in Asia but is now also being enjoyed around the world.

Health Benefits

Rich in Fiber and other important nutrients
May help control blood sugar
May reduce your risk of heart disease
May offer anticancer properties
May help you lose weight
Good for your gut

Financial Benefits

Monthly output 

(P 2,200.00) @ 100 grams/pack

Total Cost (Year 1): P 925,428.60

Cost per pack: P 35.05 (Including other expenses)

Payback Period : 1.8 years

Interest Rate: 12%

NPV: P 833,735.00

IRR: 48%
VACUUM-FRIED JACKFRUIT
About the Product

Vacuum-fried jackfruit is a sweet crunchy snack rich in energy, dietary fiber, vitamins and antioxidants.

It is processed without artificial preservatives that can compromise your health.
Every bite comes with real jackfruit goodness!

Health Benefits

Helps with blood sugar management

Antioxidants

Reduce the risk of viral infections

Prevent skin problems

Reduce risk of heart disease

Vacuum-fried jackruit is not only nutritious and delicious

it is also safer compared to other dried fruit products because it is free from sulfite preservatives,

which may trigger allergic reactions in some consumer.
VACUUM FRIED SWEETPOTATO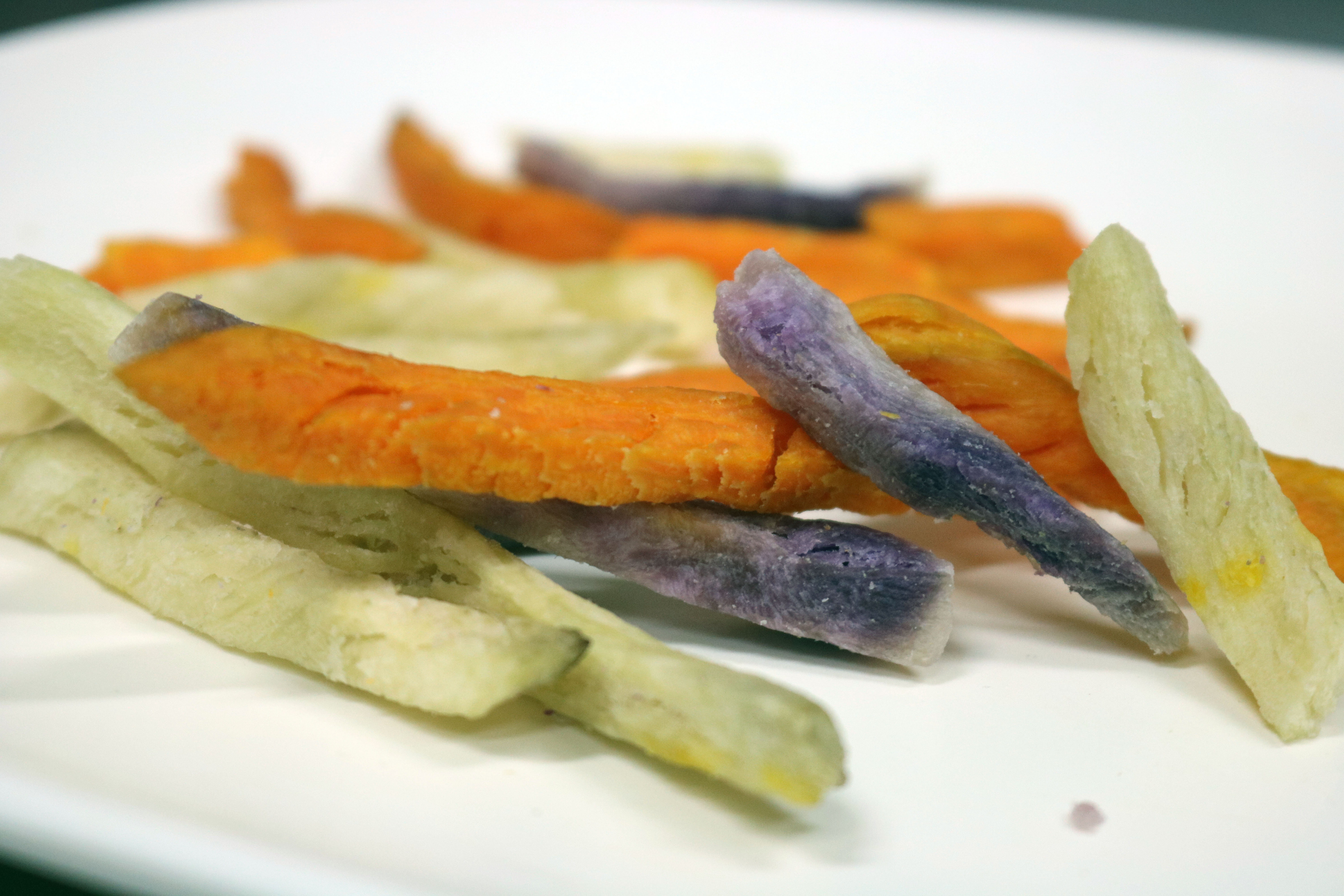 About the Product

Sweet fermented beverage from a newly developed purplish-white variety of taro and black rice, Arabon.

A "dessert wine" that is rich in anthocyanin, a natural antioxidant. So, health conscious people should not miss Tarroz with an indigenous Balinese microbial state that is used in fermentation.

The sweet alcoholic pure extract will surely clinch the thirst of those with strong passion for good wine.

Health Benefits

Support Digestive Health
They keep your heart healthy
They help stabilize blood sugar
Immunity Booster
Good for the eyes
Can help manage diabetes
Can help ease stress and anxiety
Boost fertility
Can help fight cancer
Contain anti-inflammatory activity
Can help guard against ulcers

Financial Benefits

Monthly output 

(P 4,400.00) @ 100 grams/pack

Total Cost (Year 1): P 2,576,781.60

Cost per pack: P 48.80 (Including other expenses)

Payback Period :  2.4 years

Interest Rate: 12%

NPV: P 902,068.00

IRR: 33%
PURE EXTRACT TARROZ (Taro-Rice Sweet Wine)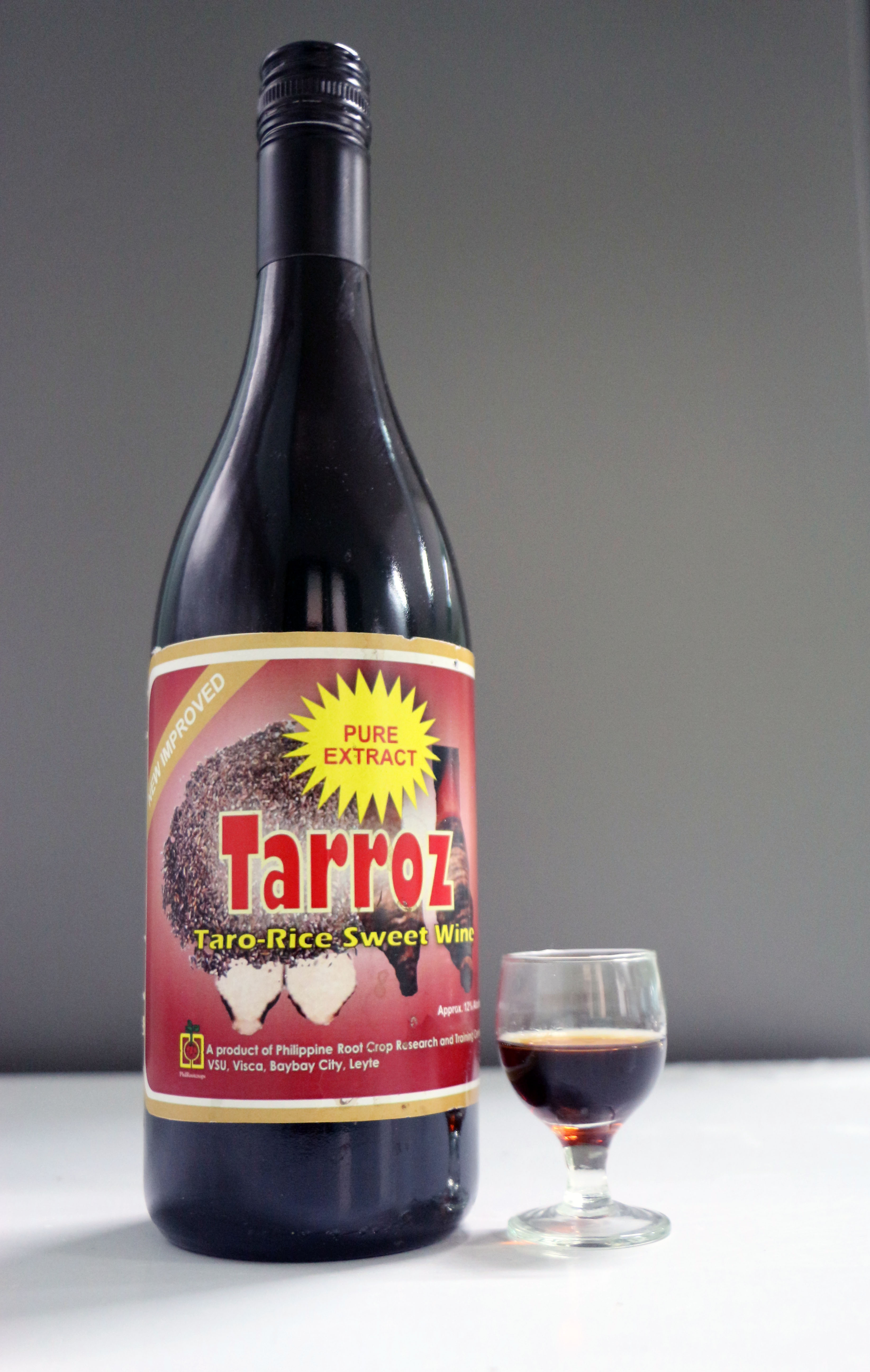 About the Product

Takudo Chips are slices of Takudo that are deep fried or dehydrated to become crispy, coated with sugar, salt or spices. This is an alternative to potato chips.

Taro root is a starchy root of vegetable originally cultivated in Asia but is now also being enjoyed around the world.

Health Benefits

Rich in  Vitamin C
Protects us from immune system deficiencies, cardiovascular diseases and eye and skin problems
Rich in  Vitamin E which prevents neurological diseases and diabetes
Vitamin B6
Phosporous
Iron

This sweet wine made mainly from Taro Rice is rich in anthocyanin-a natural antioxidant.

Financial Analysis

Price ranges: P130.00-2,500.00 (750ml)

Taro Wine P 395.00

The alcohol content of red wines ranges from 9%-14% alcohol by volume

Taro wine 6 to 13%

(OSF1:6-7%  OSF2: 10%  TSF:13%)

Taro wine is LOCALLY MADE!
CASSAVA CHOCO COOKIES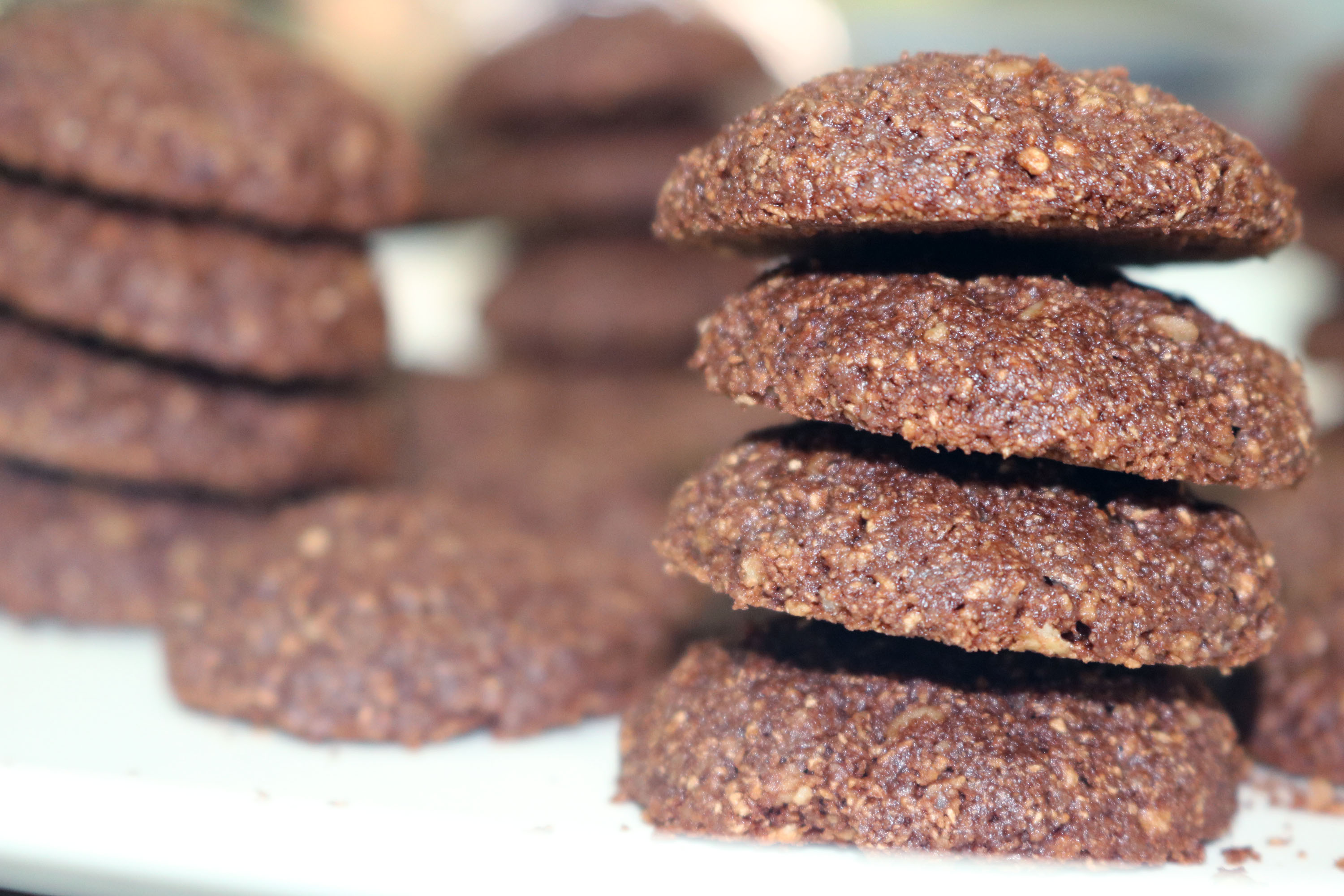 About the Product

Cassava choko cookies are healthy bakery products developed by Philippine Root Crops & Training Center (PhilRootctops). Its raw ingredients are made of dried cassava grates with health attributes like low glycemic index, glutten-free, high in dietary fibers and minerals. Another raw material for this product is its chocolate and oats which add up flavor to the product. The product is made of dried cassava grates.

Health Benefits

Helps you lose weight
Good for your digestive system
Prevents cancer
Good for the eyes
Strengthens immunity
Boosts energy and improves brain function
Beneficial for nerve health
Maintains health muscles
Lowers blood pressure
Makes you less prone to disease

Financial Benefits

Monthly output 

(P 240.00 packs/day) P 5,280.00

Total Cost (Year 1): P 1,470,577.05

Cost per pack: P 23.21 (Including other expenses)

Payback Period : 2 years

Interest Rate: 12%

NPV: P 778,533.00

IRR: 41%
CASSAVA MACAROONS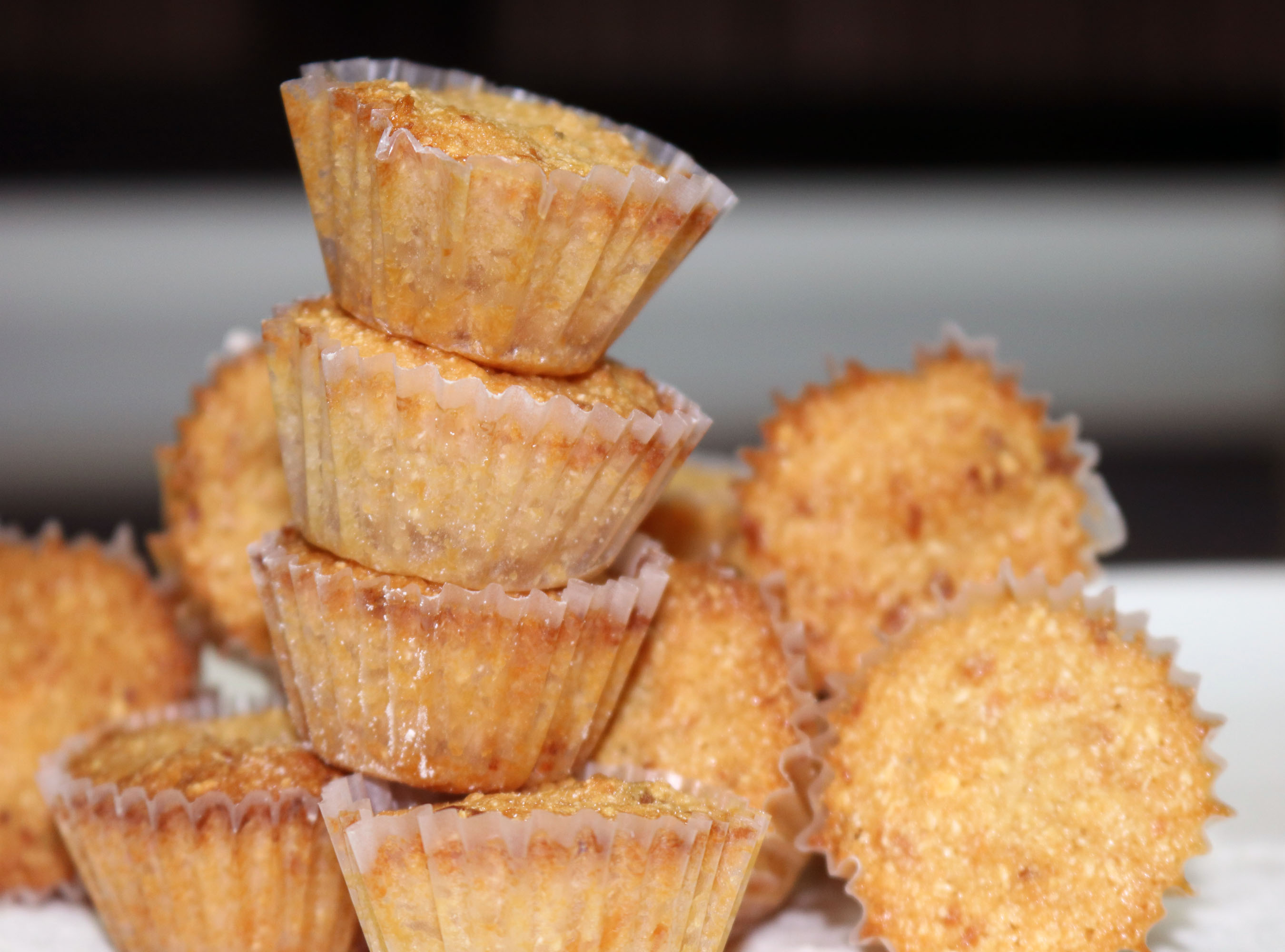 About the Product

A delicious baked product from cassava grates and a glutten-free snack. Its texture is crunchy on the outside and chewy in the middle. It taste like the usual sweet macaroons.

Health Benefits

Good for your digestive system
Prevents cancer
Good for the eyes
Strengthens immunity
Boosts energy and improves brain function
Beneficial for nerve health
Maintains health muscles
Lowers blood pressure
Makes you less prone to diseases

Financial Benefits

Monthly output 

(boxes) P 2,933.00

Total Cost (Year 1): P 1,042,252.65

Cost per pack: P 29.61 (Including other expenses)

Payback Period : 1.8 years

Interest Rate: 12%

NPV: P 373,544.00

IRR: 50%
CASSAVA BROWNIES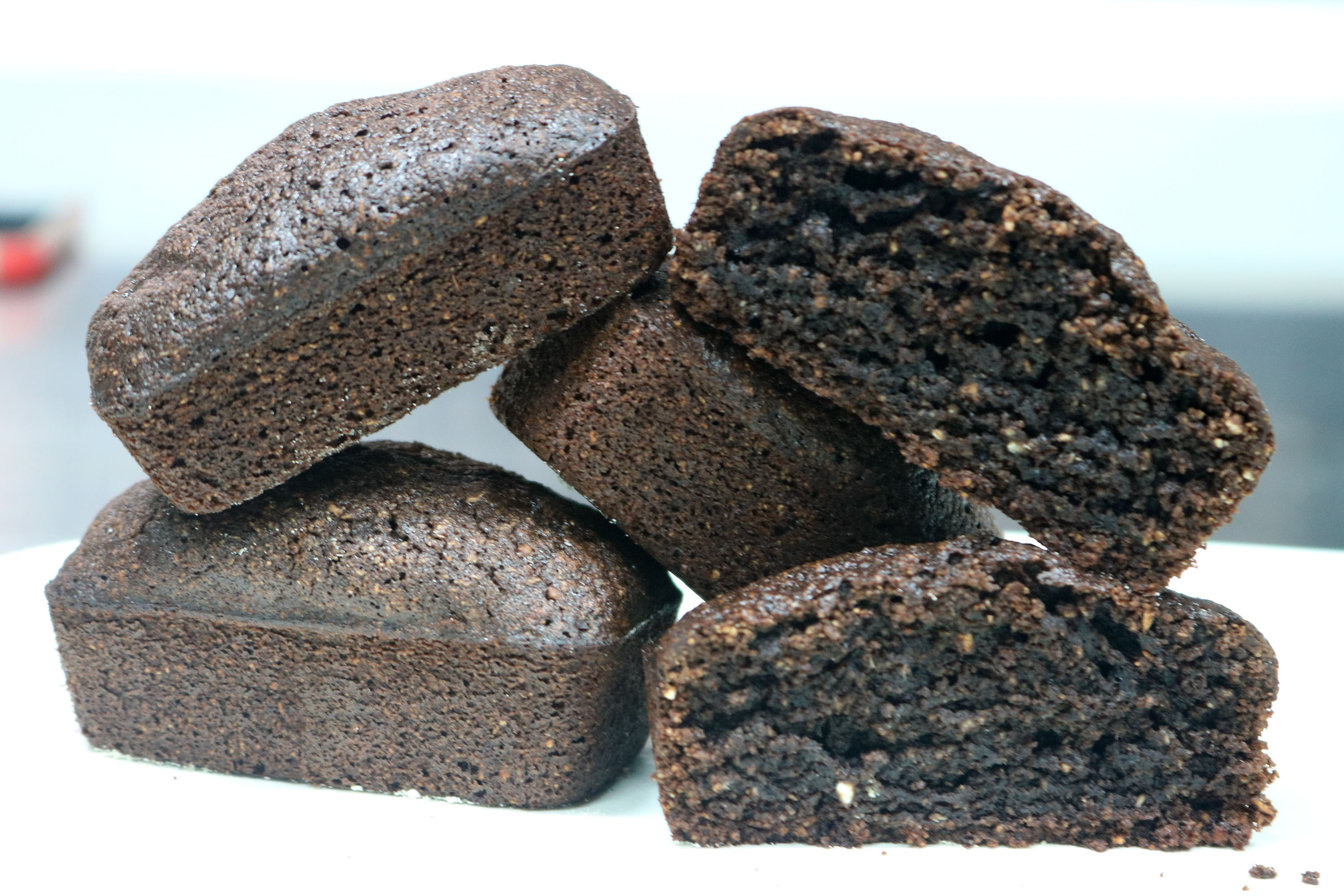 About the Product

Cassava Brownies is made up of dried cassava grates, instead of the usual brownies made from baking flour. This product has health attributes such as low glycemic index, glutten-free, high in dietary fibers and rich in minerals.

Health Benefits

Good for your digestive system
Prevents cancer
Good for the eyes
Strengthens immunity
Boosts energy and improves brain function
Beneficial for nerve health
Maintains health muscles
Lowers blood pressure
Makes you less prone to diseases

Financial Benefits

Monthly output 

(50 loaves/day) P 1,100.00

Total Cost (Year 1): P 343,721.00

Cost per pack: P 26.04 (Including other expenses)

Payback Period : 2.1 years

Interest Rate: 12%

NPV: P 319,533.00

IRR: 40%
YUCA PUFF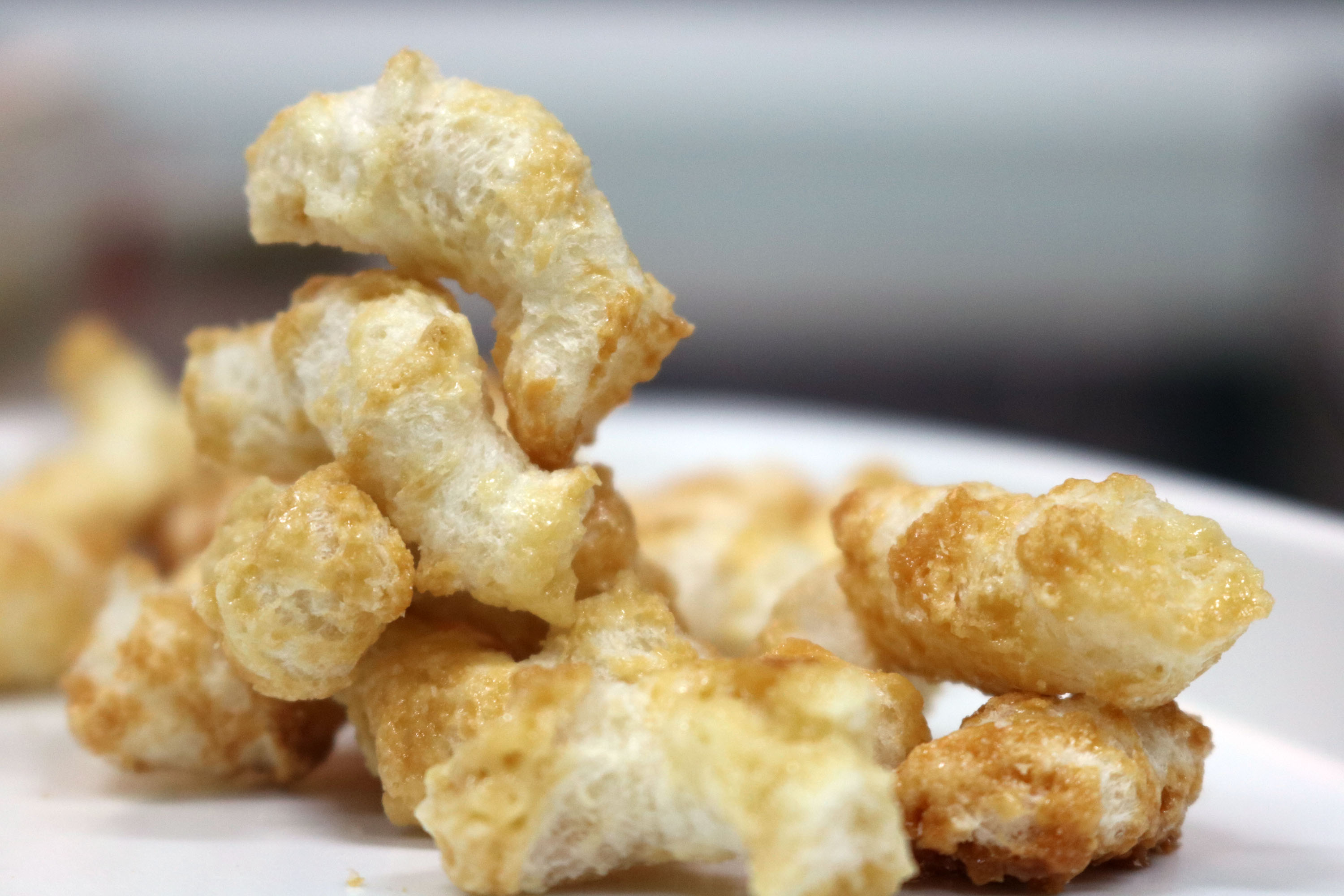 About the Product

Yuca puffs snack food is made from extruded dried cassava grates with a certain mixture of water, oil and salt. Product comes in varied flavors.

The product is developed and produced by Philippine Root Crop Research and Training Center (PhilRootcrops) as a healthy alternative snack. 

Health Benefits

Good for your digestive system
Prevents cancer
Good for the eyes
Strengthens immunity
Boosts energy and improves brain function
Beneficial for nerve health
Maintains health muscles
Lowers blood pressure
Makes you less prone to diseases

Financial Benefits

Monthly output 

(50 g per pack) P 66,000.00

Total Cost (Year 1): P 20,637,070.88

Cost per pack: P 26.06 (Including other expenses)

Payback Period : 2.1 years

Interest Rate: 12%

NPV: P 22,130,841.00

IRR: 129%
MAKAPUNO BISCOTTI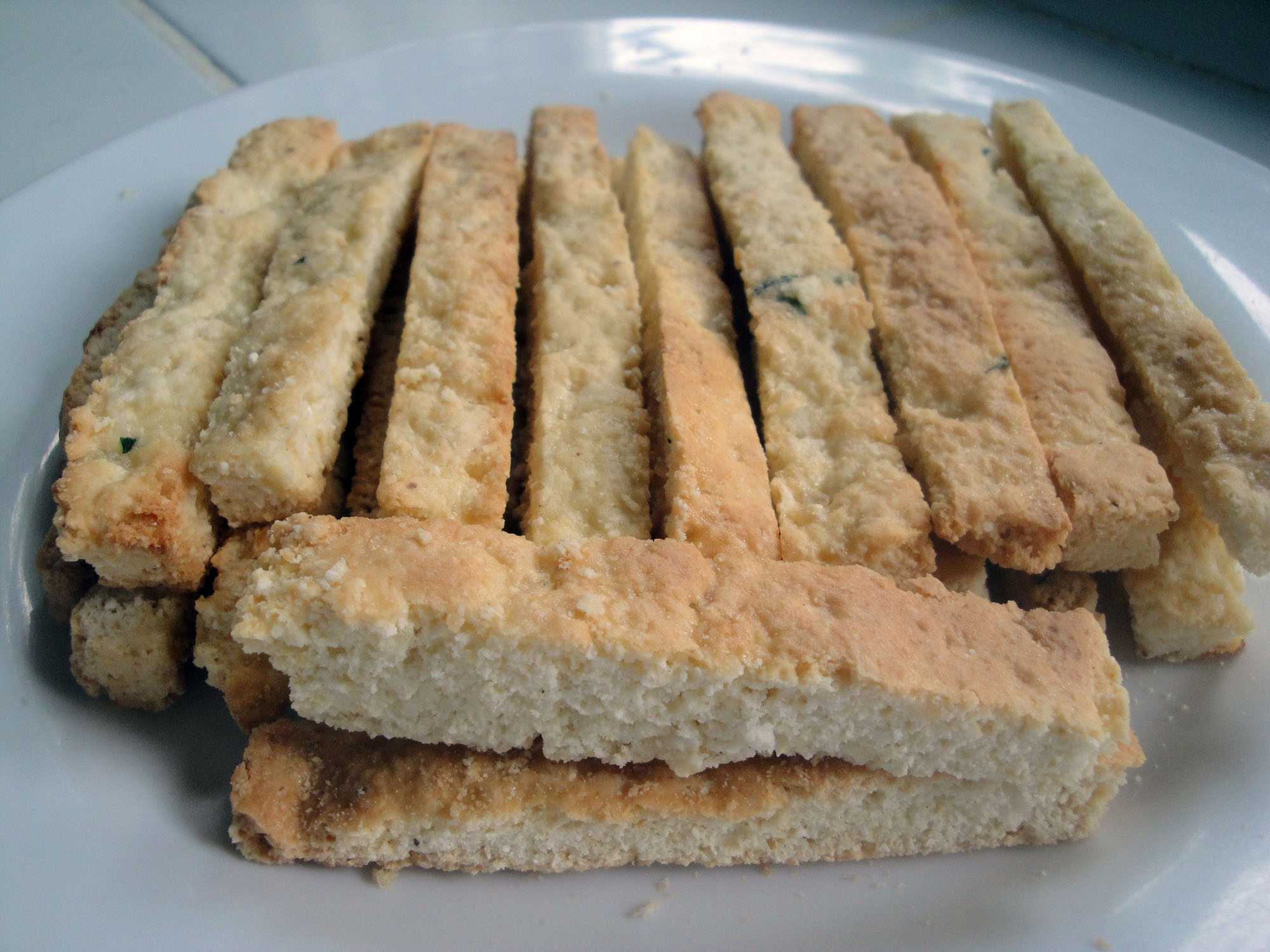 About the Product

Biscotti are oblong, thick, brittle cookies. The word "Biscotti" comes from bis and cotti, the italian term for "twice-baked" because the cookies must be baked twice to make  them dry and crunchy and could be stored for three to four months without preservatives.

Makapuno Biscotti is a food product mainly made from makapuno meat and pressed coconut meat locally known as "sapal" which is a by-product of Virgin Coconut Oil processing. This product is best served with coffee and tea as snack or dessert item.

    Health Benefits

Potential source of protein and fiber
Fiber content of coconut flour and its conversion into short-chain fatty acids in the intestine have potential for reducing the risks of colon cancer (Trinidad, 2009)
Contains calcium, phosporous and potassium

    Financial Benefits

     Monthly output 

     (75 packs/day) P 1,650.00

     Total Cost (Year 1): P 735,896.00

     Cost per pack: P 37.17 

     (Including other expenses)

     Payback Period : 2 years

     Interest Rate: 12%

     NPV: P 484,460.00

     IRR: 41%
COCO FRESH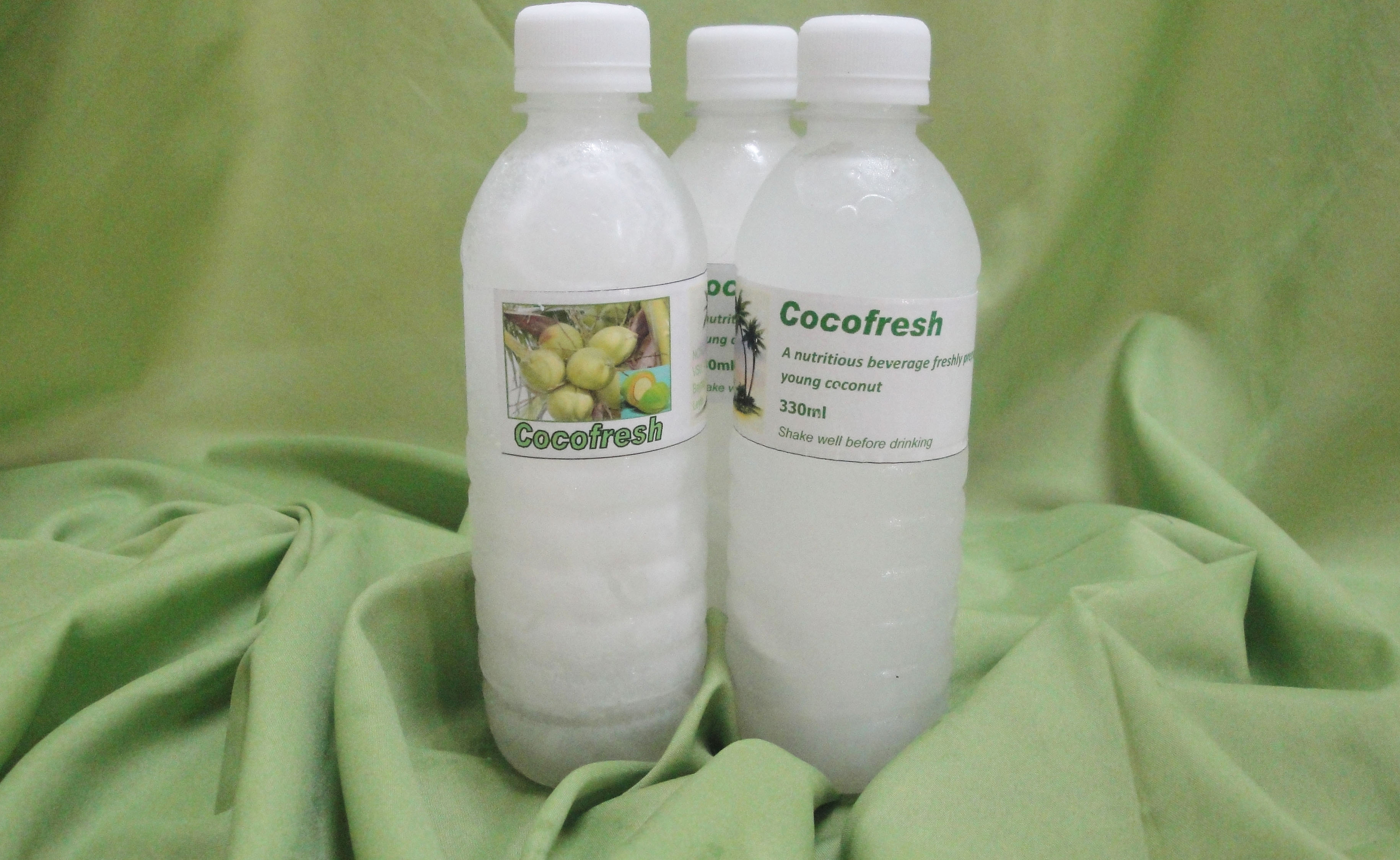 About the Product

It is a fresh, healthy and nutritious natural drink from 7-8 months old "buko" (water and meat).

Health Benefits

"Buko and water" contains 5% sugar, 9.9 minerals,
Vitamin C ranging to 2.2 to 3.7 mg/mL,
Has a caloric value of 17.4/100g.
Equally nutritious and healthy is the "buko meat" which contains 1.4% protein
5.5.% fat, 11.9% carbohydrate, 0.9% fiber
0.6% ash, 0.01mg/g calcium, 0.054mg/g phosphorous, 
0.04mg/g vitamin C and trace amounts of iron,thiamin, rIboflavin and niacin 

    Financial Benefits

     Copra Processing:

     4 nuts=1kg of copra with a price of 

     14.00/kg (as of July 2019)

     Cocofresh:

     1 buko= 2-2.5 bottles of cocofresh

     with  a price of P25.00/bottle

     (suggested retail price)

      Packed in 330ml plastic bottle

      Initial Investment: P113,169.00

       Return of Investment: 52%
BRINED OYSTER MUSHROOM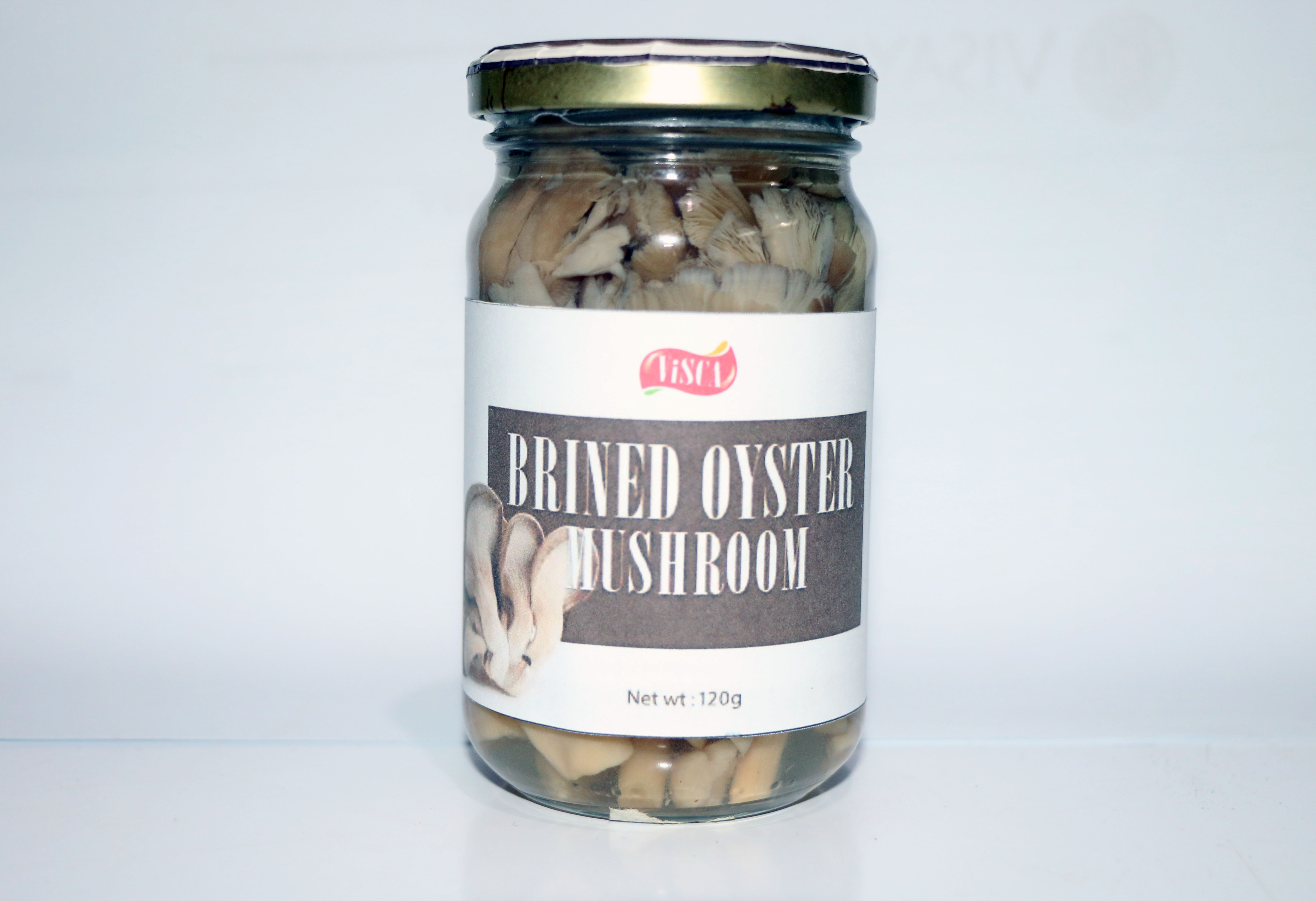 About the Product

Mushroom in brine is a  value added product wherein mushroom was converted and processed through steaming and soaking to increase its shelf life or stability.

Mushrooms are one of the most health-promoting foods.

Health Benefits

Immnune system booster
Improve your digestion
They have cancer-fighting properties
Aids weight loss
Helps lower cholesterol
High in Vitamin B and D
Beneficial for nerve health
Mushrooms have anti-inflammatory powers
They could help fight aging

Financial Benefits

Monthly output 

(117 jars in 2 days production) P 1,287.00

Total Cost (Year 1): P 1,460,646.08

Cost per pack: P 94.58 (Including other expenses)

Payback Period : 1.6 years

Interest Rate: 12%

NPV: P 1,019,749.00

IRR: 55%