Events
Webinar on Online Digital Marketing (Via Zoom Meeting)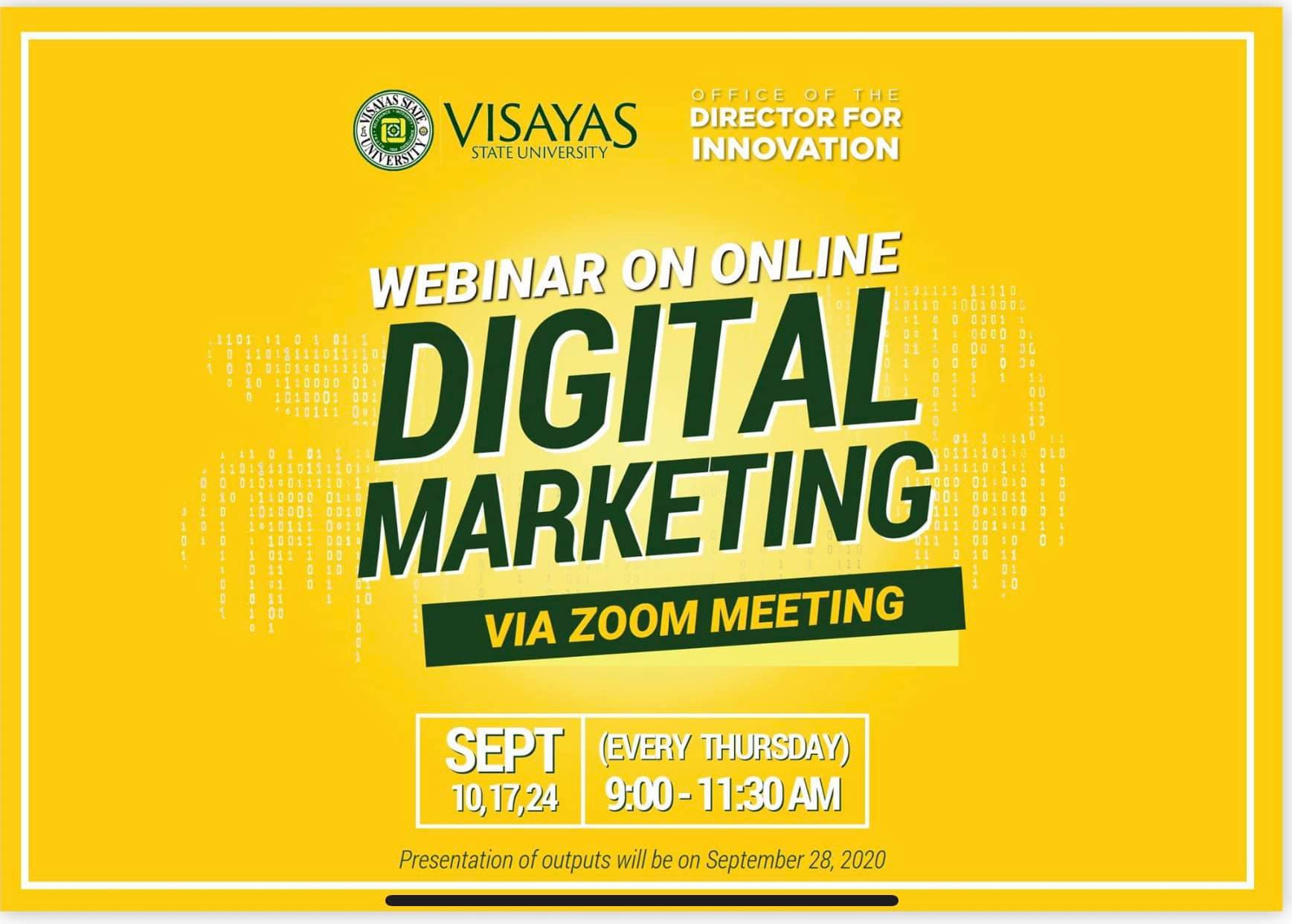 September 10, 17, 24, & 28, 2020
research centers of the university in the world of social media while adapting the 'new normal'
- National Coconut Research Center (NCRC)
- National Abaca Research Center (NARC)
- Institute for Strategic Research and Development Studies (ISRDS)
- Philippine Rootcrop Research and Training Center
- Visayas Socio Economic Research and Data Analytics Center (VISERDAC)
- Office of the Director for Extension
- OVPREI - Research Programs Office
- Advance Research and Innovation Center
Congratulations to all of us in Agri-Aqua Technology Business Incubation (ATBI) Program! We are now recognized by Securities and Exchange Commission (SEC) as a registered corporation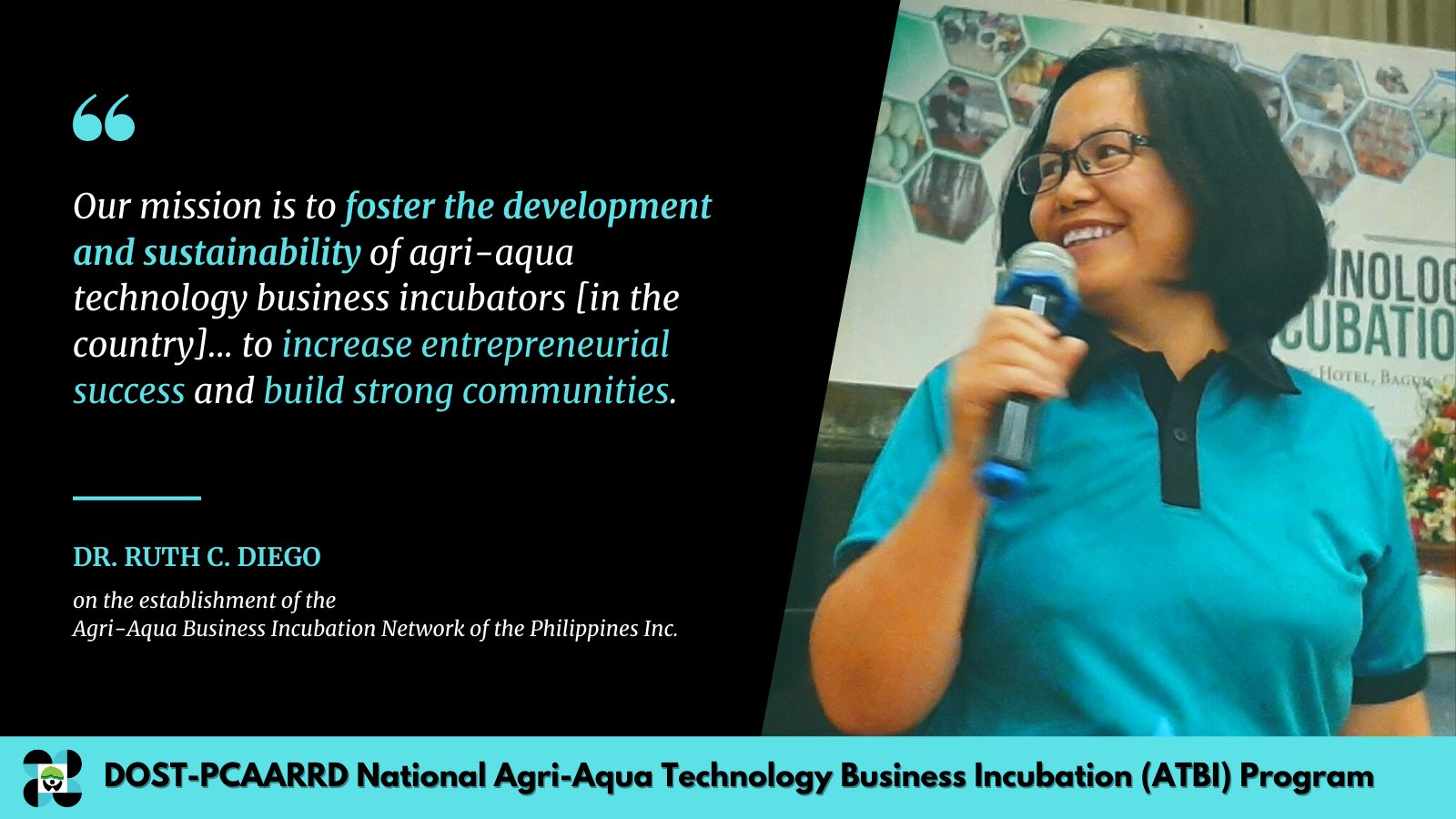 The DOST-PCAARRD Agri-Aqua Technology Business Incubation (ATBI) program has been recognized by the Securities and Exchange Commission (SEC) as a registered corporation on August 14, 2020. The said program will be under its official name, "Agri-Aqua Business 
Incubation Network of the Philippines Inc." or "AABINPhil, Inc."
With the vision of being "a premier enabling association promoting agri-aqua technology business incubation in the Philippines," the registration was initiated by its incorporators and founding members who are part of the first batch of the ATBI program led by Dr. Ruth C. Diego of the Benguet State University's ABTI (BSU-ATBI).
The following are alongside Dr. Diego in this accomplishment: Engr. Alan B. Loreto of the Visayas State University's ATBI (VSU-ATBI), Ms. Milyn C. Leghid of the University of the Philippines Visayas' ATBI (UPV-ATBI), Dr. Jonathan N. Nayga of the Isabela State University's ATBI (ISU-ATBI), Mr. Guillermo P. Desenganio of the Cavite State University's ATBI (CvSU-ATBI), and Dr. Pablo J. Rafael, Jr. of the Central Luzon State University's ATBI (CLSU-ATBI).
The AABINPhil, Inc. is now in the process of organizing their first meeting to discuss and plan activities which includes the membership drive. The second batch of the program which consists of eight ATBIs will soon be formally invited to join the Association.
VSU-ATBI successfully launched a virtual training

Visayas State University-Technology Business Incubator on May 28, 2020 with one of our incubatees, Brgy. Quezon Women's Association in Liloan, Southern Leyte via google meet. Brgy Captain Junel B. Oy-oco together with their association president, Ma. Fe C. Base prepared all the necessary equipment for the training and coordinated with VSU-ATBI prior to the virtual training; check the internet connectivity in their place, equipment to use, and other related preparations.
The main Resource Person was Dr. Roberta T. Lauzon of the Department of Food Science and Technology. The process in making Takudo Chips was pre-recorder by the VSU-ATBI staff and presented it via google meet. The TBI Project Leader, Alan B. Loreto and Dr. Roberta T. Lauzon also gave their messages and acknowledged the efforts made by the association in making the training possible. A follow-up virtual meeting will be conducted to check the progress of the processing set-up of the association.
---